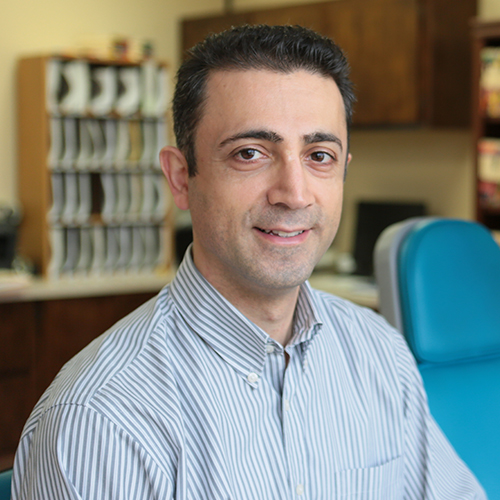 Dr. Alexi Eyvazi has been in the field of medical dentistry for over 20 years. His undergraduate studies were conducted at University of California, Los Angeles (UCLA) where he earned a baccalaureate in Physiological Science. In 2005, Dr. Eyvazi, graduated from University of California, San Francisco (UCSF) School of Dentistry.
His passion for his field of study, as well as patient care has shown time and again through his continued dedication to volunteerism and using his expertise to provide care for under-served patients locally, as well as internationally. His passion and dedication spurs him to seek continuing educational opportunities in order to improve his skills, and to keep abreast of new developments in the exciting field of dentistry.
Dr. Eyvazi is an active member of several dental and medical organizations including the American Dental Association (ADA), the California Dental Association (CDA), the San Fernando Valley Dental Society, the Armenian American Medical Society, and the Glendale Academy of Dentists.
With a sympathetic ear, Dr. Eyvazi prides on being a good listener for patients and their concerns, and strives to provide the most conservative and cost effective treatment in a family-friendly atmosphere.
He enjoys reading, traveling, and the watching competitive sporting events in his spare time.